Knock, Knock
*Charlotte-Juliet-Ambrose*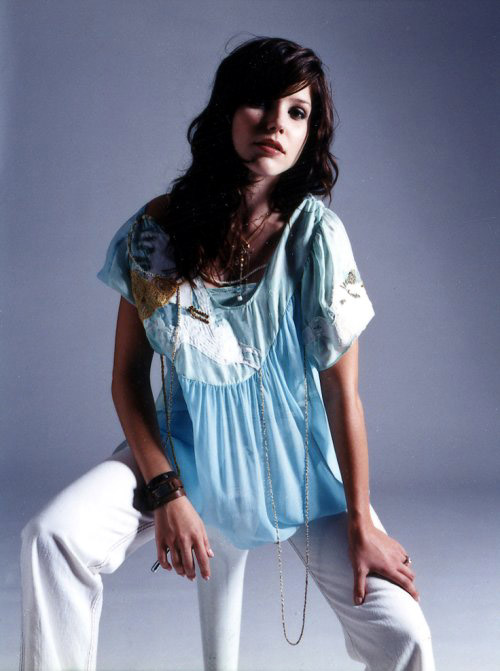 Who's There?
Name: Charlotte
Nicknames: Char, Charle,
Age: 16
Year: 6
Gender: Female
House: Slytherin
Blood Status: Half, her mother is a pureblood and her father is either a muggle born or a muggle, but she pretends she's a pureblood.
Era: Next Gen
Face Claim: Sophia Bush
When You Were Young
Family: Mother, Valerie, 43. She doesn't know her Dad.
Personality:
Maybe I'll get to it, when I know what her personality is?
History: Charle was born in Canada, though her mum is American. She isn't quite sure what her dad is. Or who he is for that matter. Because she never knew him. He was gone before she was born. And Charle isn't quite sure whether he ever was about, or he was and just left. Her mother never talks about him. Regardless, she hates him. For leaving her mum, and for leaving her.
Her mother is a pureblood witch, so Charle was raised as a pureblood, she at some times forgot that she wasn't in fact one because she doesn't spare her absent father much thought. Because of this one person Charle grew up hating muggles, because while her mother didn't tell her whether he was a Muggle born or a muggle she did say that he wasn't a pureblood. And when she learnt that she was still quite young and her mind latched onto the idea that, that was why he wasn't around. Because he didn't have enough or much magic in him. And as she got older she was too certain on that to realise how foolish it really was. And until she got to Hogwarts there was no-one to try and prove her wrong.
She moved to America when she was five, because her mother's family lived there, but they didn't spend that long there. The next few years Charle and her mother traveled. Going to numerous different countries and staying there for at least a month or so. When she was ten her mother settled down in England. She knew about Hogwarts and wanted her daughter to go there, not to SAS like she had. She hadn't liked that school, with the having to do Muggle subjects.
Before she got to Hogwarts she decided that she wasn't going to acknowledge the muggle side of her blood status. Because more often than not she forgot about it. And she would prefer being a pureblood to a half blood, so she just pretended that she was. Her family wasn't rooted in England so the pureblood families didn't know hers and know that she wasn't really.
This Is Your Life
Likes: Snow
Loves: Warm weather. Summer. Her mother. Travelling.
Dislikes: when it's freezing, but not snowing. That's just ridiculous.
Loathes: Her father.
Wishes: That she is actually a pureblood. She traveled more in her summer breaks.
Fears: She doesn't like flying.
Secrets: She pretends she's a pureblood.
Random Fact: She has a ring that her mother gave her. The stone is a deep blue.
Somebody Told Me
Name: This
Age: Is
Rp experience: Gonna
Contacting: Be
Other Characters: Fun